Become an EveryLife Ambassador
Our mission is simple: to provide premium diapers and wipes for every miraculous life. Now, we're excited to invite you to stand with us and become an EveryLife Ambassador.
EveryLife Ambassadors Enjoy:
A Personalized Promo Code
You will receive your own unique promo code to share with your friends, family, and audience.
10% Commission on Sales
Earn a 10% commission on sales generated using your personalized promo code.
Marketing Assets
Access a range of marketing assets to help you spread the word about EveryLife and share your unique discount code effectively.
EveryLife Swag
Get exclusive EveryLife swag to showcase your affiliation with us.
Sneak Peeks
Be the first to learn about new EveryLife products, company updates and more.
Monthly Video Calls
Join our monthly video calls to connect with the EveryLife Team and special guests, gaining insights, tips, and inspiration.
Event Opportunities
Represent EveryLife at events and philanthropic activities, making a difference in the world and sharing our mission with a broader audience.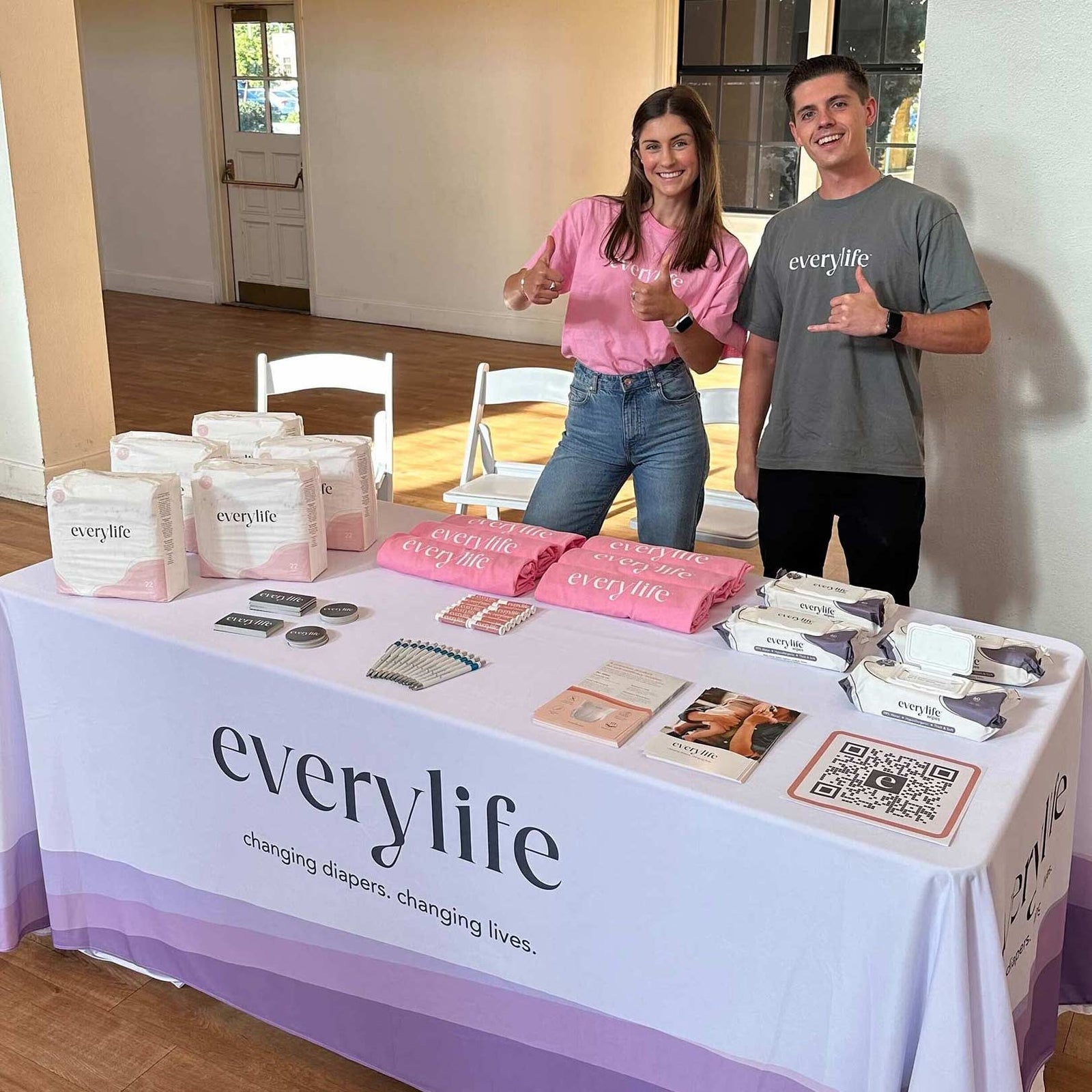 Join our passionate, pro-life community.
As an EveryLife Ambassador you'll play a pivotal role in spreading the word about our premium diapering products and our extraordinary mission to protect and celebrate every precious life. 
Don't miss your chance to apply and become one of our 250 carefully selected ambassadors, embarking on this incredible journey with us as we aim to not only change diapers, but also change lives.