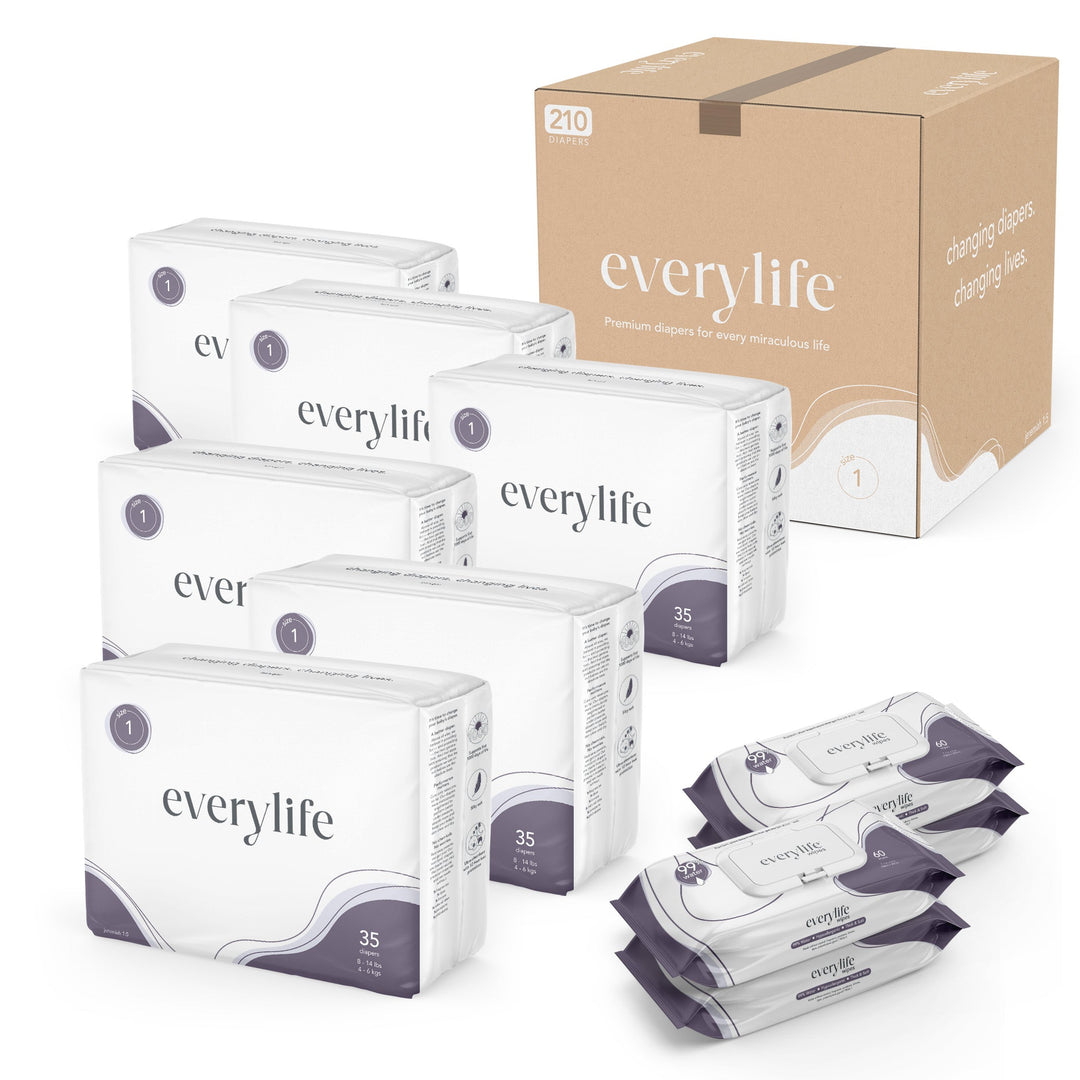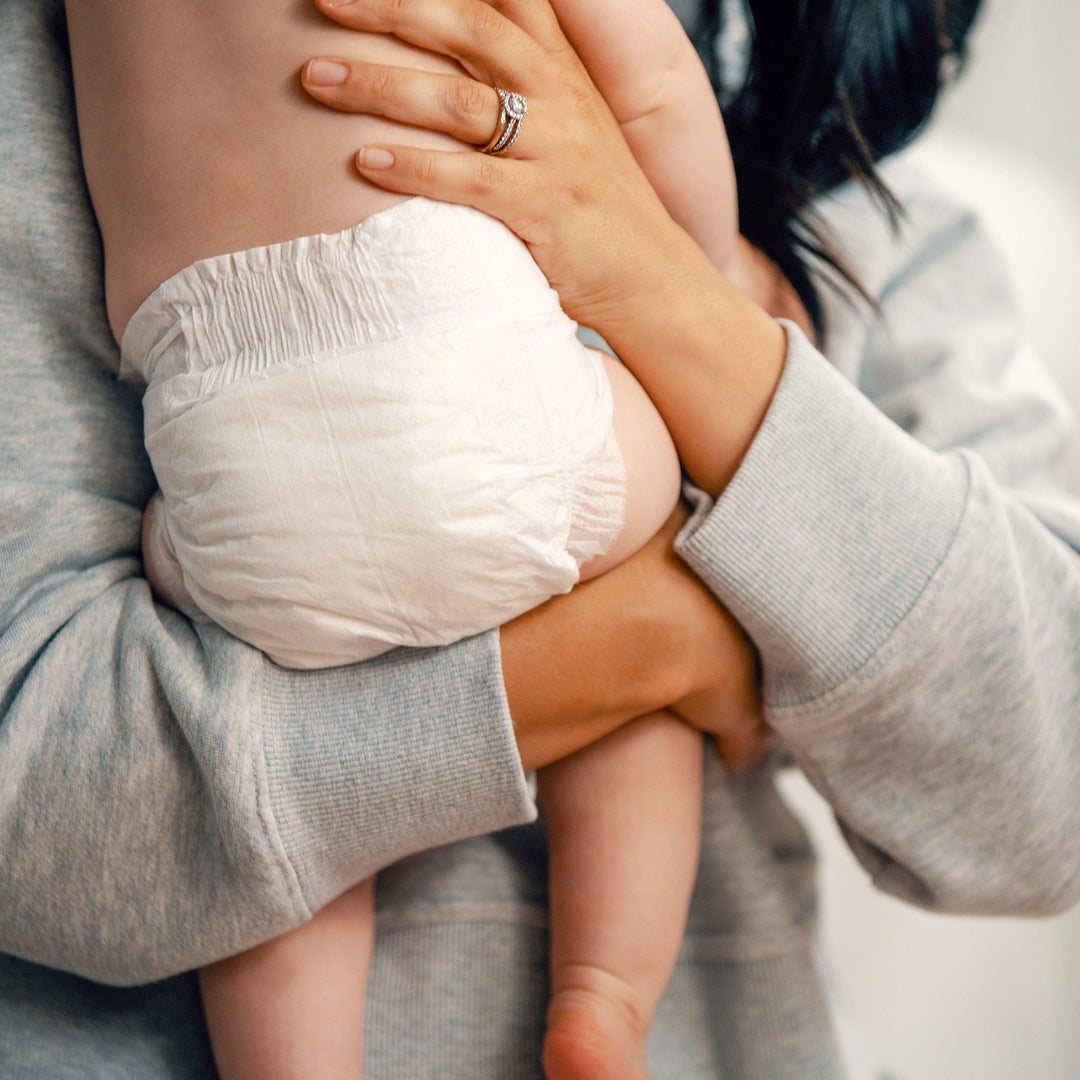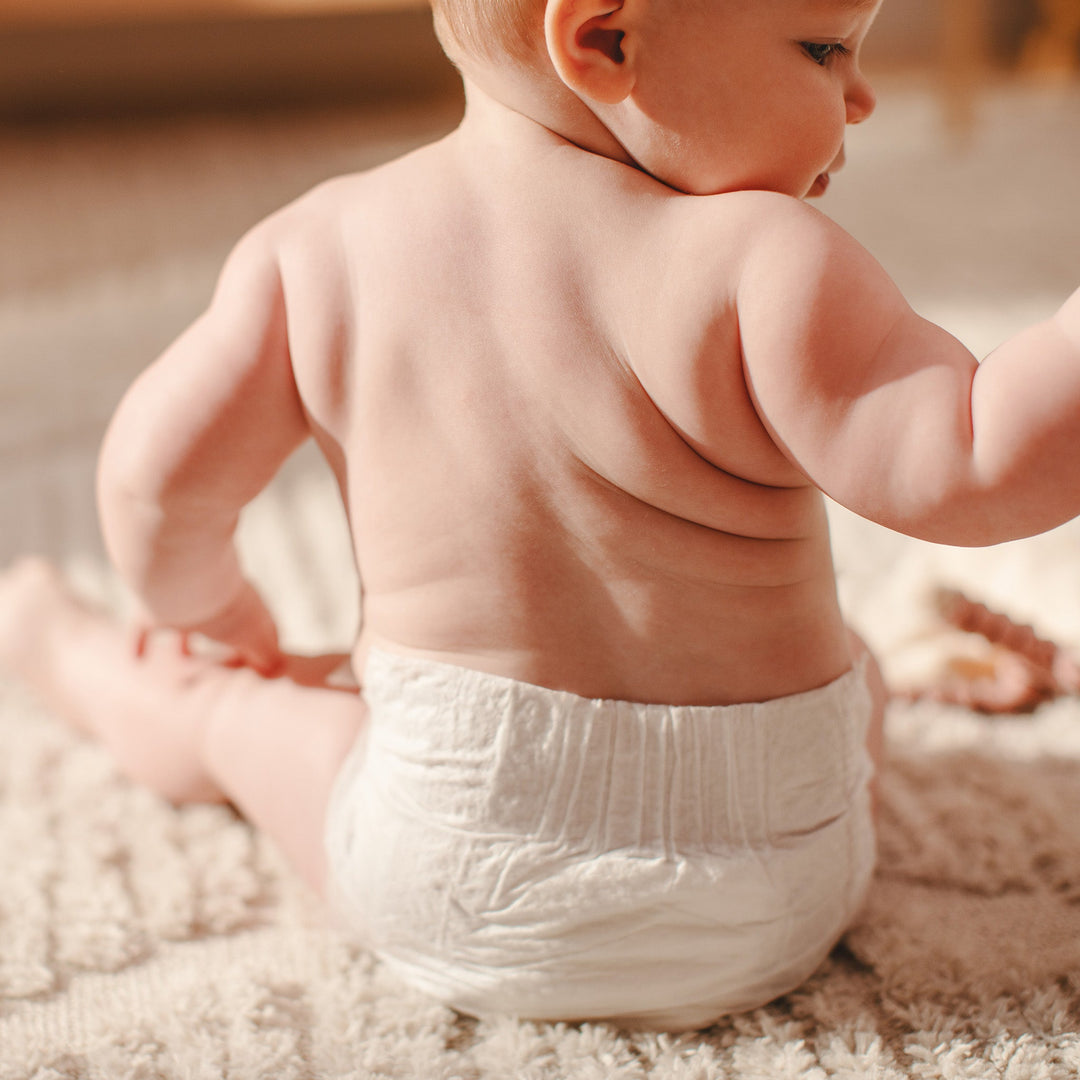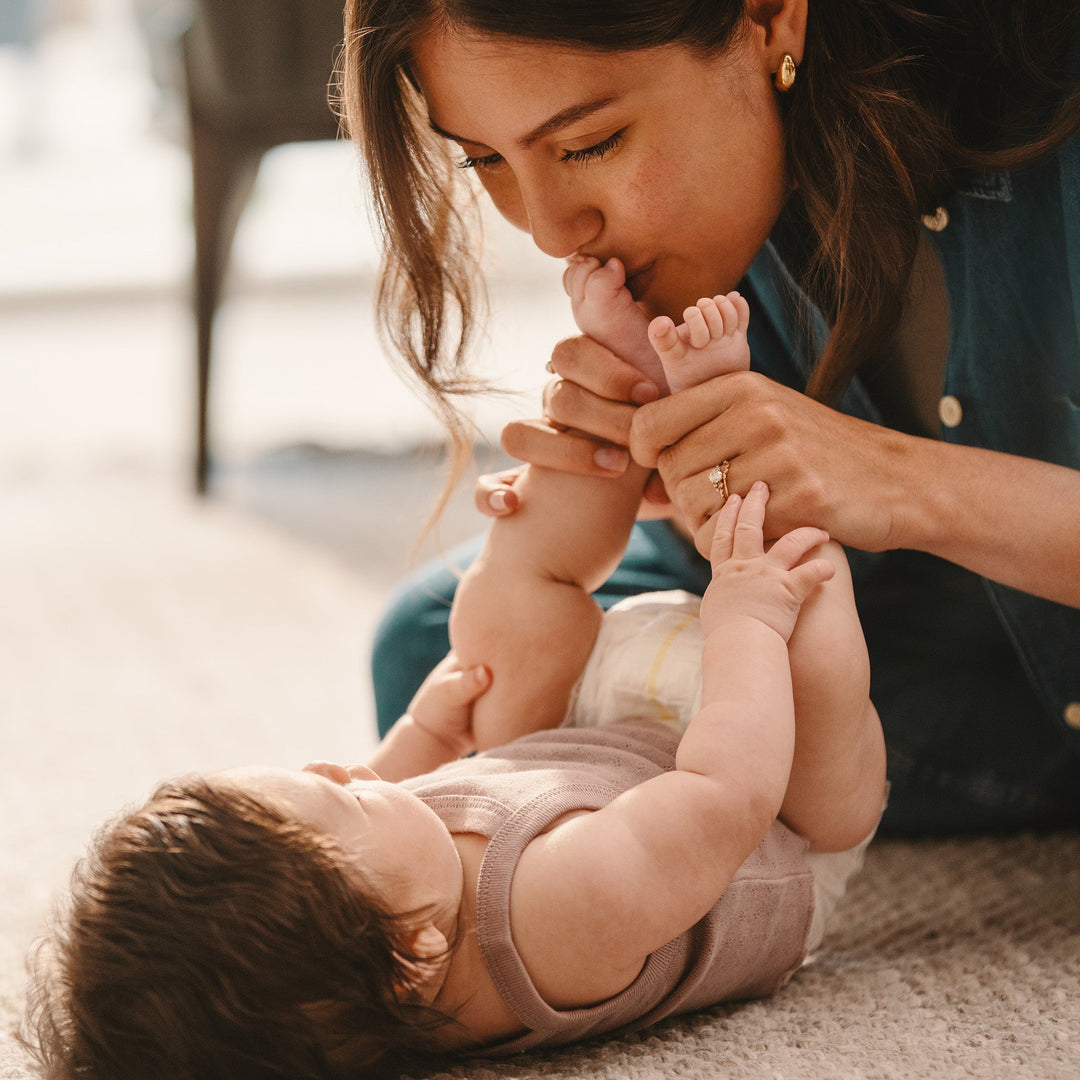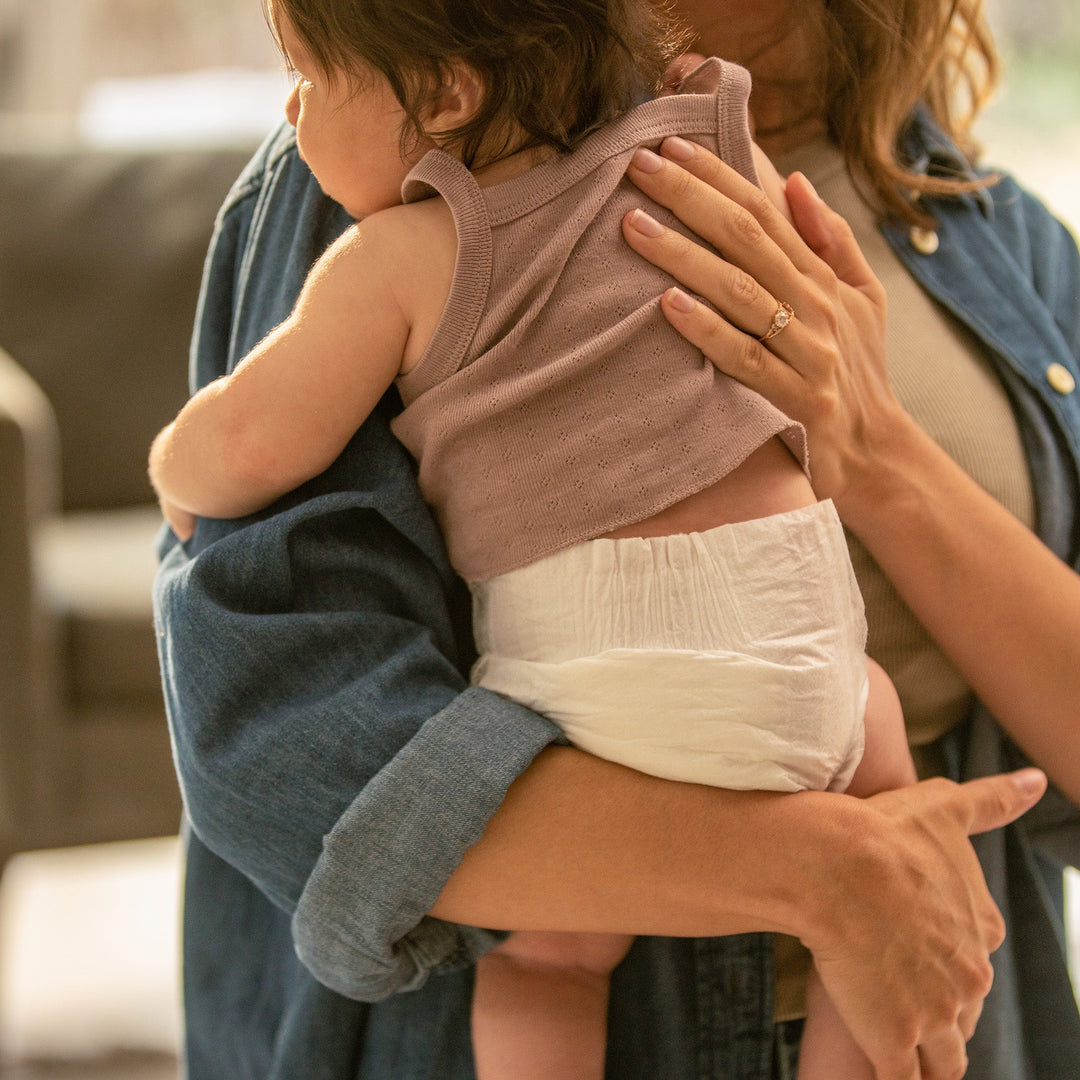 The Bundle One-Year Prepaid
High-performing, premium diapers and wipes. Each box comes with six packs of diapers and four packs of wipes. 
* To facilitate gift delivery and effective order management, In the checkout cart provide the recipient's name, address, and phone number in the shipping information. This ensures that shipping and order status notifications are directed to the recipient for convenient handling. Please note that your billing information, including address and credit card number, should be entered separately in the proper billing field.
Our diapers tend to run small. When in doubt, size up for the best fit.
Size Chart
Find your perfect fit
The right fit helps prevent leaks and blowouts. Our diapers tend to run small. When in doubt, size up. Check out our diaper sizing calculator to choose the best fit for your baby. 
| | | | |
| --- | --- | --- | --- |
| Size | Weight (lbs) |  Pack Count | Diapers per case |
| NB | Up to 10 | 32 | 192 |
| 1 | 8 - 14 | 35 | 210 |
| 2 | 12 - 18 | 32 | 192 |
| 3 | 16 - 28 | 28 | 168 |
| 4 | 22 - 37 | 25 | 150 |
| 5 | 27+ | 22 | 132 |
| 6 | 35+ | 18 | 108 |
Why do our monthly boxes contain different number of diapers? As your baby grows, they'll be able to go longer between changes and will use fewer diapers per day.
Diaper Fit Check
Diaper should sit 2-3 fingers below the belly button.

There should be room to run a finger under the waistband and room to run a finger around the leg holes.
Pull out the leg ruffles to prevent blowouts.
$850 prepaid for one year
* Applies to orders shipped to contiguous US
Supports First 1000 Days of Life
12 hour leak protection for better sleep
Flow Channel Technology for faster absorption
Better flow distribution reduces sagging and irritation
Supremely soft for baby's ultimate comfort
Wetness indicator alerts when it's time for a change
Our diapers are carefully made to limit and eliminate harsh chemicals to help protect baby's developing brain and body.

x fragrances
x dyes
x lotions
x latex
x parabens
x phthalates
x elemental chlorine
Our bundles were carefully designed to ensure you have all the diapers and wipes you need for up to a month. Each box comes with 6 packs of diapers and 4 packs of wipes. The number of diapers per box varies based on the average number of diaper changes a baby has during that developmental phase.

Each pack of wipes contains 60 individual wipes measuring 7.1" x 8.0" (the absolute perfect size to get the job done, without it feeling cumbersome!)

- 4 packs of wipes: 60 wipes per pack: 240 total wipes

Note: Diapers and wipes may ship separately
Diapers
Super Absorbent Core [Elementally Chlorine-Free (ECF) Wood Pulp From Sustainably Managed Forests, Partially Neutralized Sodium Polyacrylate], Back Sheet (Polypropylene & Polyethylene), Top Sheet (Polyethylene & Polypropylene), Leg/Waist System (Polymer Elastic & Polypropylene), Hook Closure (Polyolefin Adhesives and Polypropylene nonwoven) 
Wipes
At EveryLife, we know less is more. Our premium plant-based wipes are made from 99% purified water + 1% premium skincare ingredients known to help baby's skin thrive.  
| | |
| --- | --- |
| Ingredients | What it is & why we use it |
| Purified water | Gently cleanses |
| Glycerin | Moisturizes and protects skin, naturally |
| Cucumis Sativus Juice Extract | Soothes delicate skin |
| Punica Granatum Juice Extract | Conditions sensitive skin |
| Sodium Benzoate & Gluconolactone | Very gentle, food grade preservatives |
Ships every 4 weeks
Skip, cancel or edit any time
Manage your subscription via text
Save 10% on every order
Free shipping*
Free shipping*
One month's supply of diapers and wipes